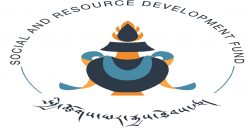 The Department of Finance is happy to announce a job vacancy for the post of Program Officer on a contractual basis.
Summary: The program officer (PO) will provide financial and administrative support for the successful implementation of SARD's European Commission funded project. The program officer will work closely with CTA's Chief Resilience Officer (CRO) and liaise with all the departments and other stakeholders participating in the program and provide support to operations focused on financial, administrative and compliance requirements.
Qualification:
Bachelor's degree in public administration and international development health, economics and social sciences and other related fields (Master's degree preferred)
Minimum of two years of relevant work experience
Strong internet and computer software skills, including MS Office Suite programs, and web-based research tools
Strong written (English) and verbal communication and interpersonal skills and ability to work in multi-cultural and lingual settings
Ability to multitask and work under pressure with attention to details
Document required:
Attested copies of degree certificates and mark sheets
Attested copies of green book 1st, 2nd and last payment page (paid up to 31/3/2019)
Attested copy of valid RC
Original medical certificate issued by a certified medical doctor from any of the hospitals under CTA Helth Department with self-photo affixed
Original character certificate provided by the settlement officer
If presently working in any organisation, no objection certificate in original
The applicant's age should not be less than 21 and more than 40 ( birth certificate or class 10th certificate if any)
The last day for the submission is 21, June 2019
For further details about the announcement, click here.
Application and the document must be addressed to:
Secretary,
Department of Finance, CTA
Gangchen Kyishog, Dharamshala
Kangra district, HP India 176215
Email: [email protected]/[email protected]
Ph. no: 01892-222487/223738