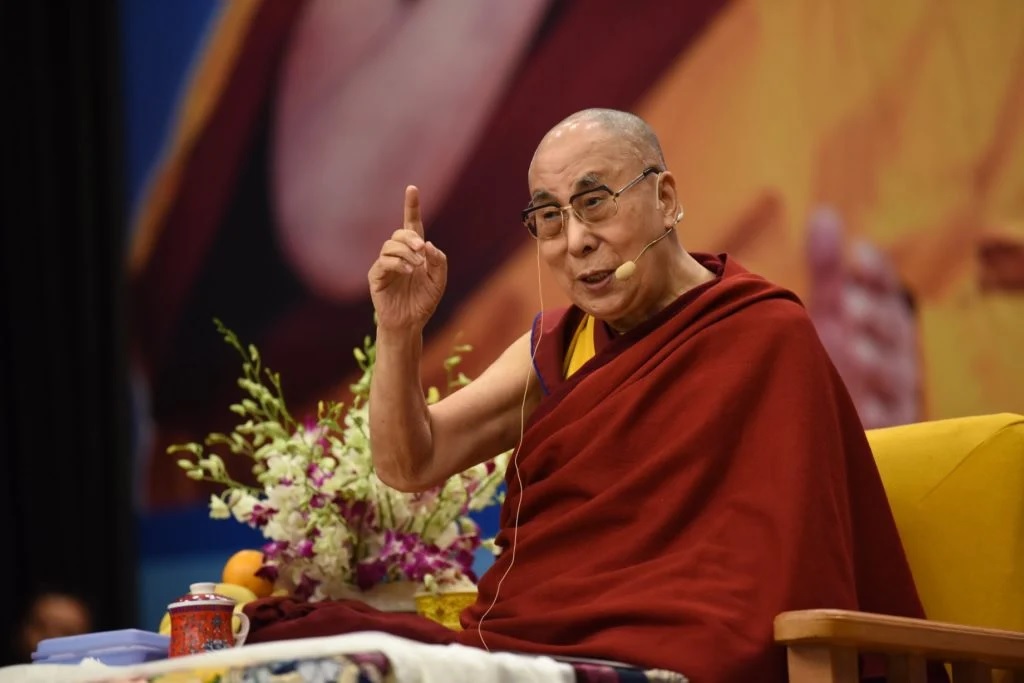 Dharamshala: Not long after His Holiness the Dalai Lama's arrival in exile in 1959, His Holiness envisioned establishing an institution that could not only retain the foundation of Tibetan identity but also boost public awareness about the issue of Tibet.
In the last 60 years, Tibetans under the leadership of His Holiness the Dalai Lama have poured in their blood, sweat, and tears to revive Tibetan Buddhism, culture, language, art and medicine from rubbles of complete destruction. Institutions were rebuilt in exile to preserve and sustain the core identity of Tibetans. The Tibetan Institution of Performing Arts (TIPA) is one such noteworthy chapter of the success story of the revival of Tibetan civilisation.
Today TIPA proudly celebrated its 60th-anniversary of achievement in preservation and promotion of traditional performing arts of Tibet, the grandeur of which was magnified by the presence of His Holiness the Dalai Lama who is also the founding figure of the institution.
Also present at this celebration of milestone are the heads of three pillars of Central Tibetan Administration, dignitaries, officials, existing and former members of the institution along with the general public.
The auspicious day was marked with the inauguration and consecration of the new auditorium of the institute by His Holiness the Dalai Lama.
His Holiness began his speech marveling at Tibet's rich language, culture, and tradition which flourished during the reign of three Dharma Kings of Tibet. His Holiness professed his respect and admiration to those symbolic figures who were the contributing force in ensuring that Tibet remains a separate nation with a distinct culture, religion, and language for centuries so that the generation of Tibetans takes pride in that.
"Tibetans young and old, men and women are here to celebrate the 60th anniversary of the establishment of TIPA. If we look back on our history, we may recall that King Songtsen Gampo took the initiative to commission a script in which to write Tibetan. After that, King Trisong Detsen invited Shantarakshita from India to establish Buddhism in Tibet. In Samye Monastery a separate department was set up, on Shantarakshita's advice, to translate Buddhist literature into Tibetan. Guru Padmasambhava worked to overcome obstacles."
"Buddhism was firmly established on Tibetan soil as a result of the King, Trisong Detsen, the Abbot Shantarakshita, and the Adept, Padmasambhava, working together. Subsequently, Tibet remained united through the 8th century and into the 9th, but after that politically fragmented. Nevertheless, the Nalanda Tradition was one of the things that brought us together and has been preserved until today. Indeed, only Tibetans have maintained a complete presentation of Buddha's teachings."
His Holiness further recounted the earlier days of coming into exile and the ordeal of newly becoming refugees and how through hard work and perseverance, Tibetans were now able to build a resilient community in exile.
"When we Tibetans came into exile, the only things we could be sure about were the sky above and the earth below. We were helpless, without protection and without refuge. And yet despite hardship over more than 60 years the spirit of Tibetans in Tibet remains undaunted. The source of our success story is the Tibetans inside Tibet who haven't given up their faith and hope for freedom. They have no freedom, but their determination has inspired those of us in exile to exert ourselves to preserve our culture and traditions."
"Hence, we in exile cannot lose our hope either. We must use our freedom and democratic rights we have here and lead them," remarked His Holiness the Dalai Lama.
Commenting on the unique status of Tibetan refugees, His Holiness said, "Had we not come into exile and stayed back in Tibet, we wouldn't have been able to impart our Buddhist philosophy, ethics, and knowledge to the world. On one hand, it is unfortunate to have become refugees but on the other hand, we are quite blessed to live in a country where we can freely study and practice our religion assert our identity."
In the same vein, extolling Pandit Nehru for his kindness and benevolence to the Tibetan people, His Holiness said, "Nehru was extraordinarily supportive about the creation of Tibetan settlements including Tibetans schools and monasteries."
With the support of the Government of India and Pandit Nehru's personal interest, Tibetans set up schools for their children. To begin with, monks who had escaped were building roads in the Himalayan regions. But on appeal to the Government of India, a site to bring them together was found in Buxa. 1500 monks were assembled to resume their studies. In due course, the great monasteries were re-established in the south of India where the monastic curriculums were reinstated.
His Holiness remarked that in the past Tibetan Buddhism was dismissed in some quarters as 'lamaism' as if it was not a genuine Buddhist tradition. Since then, there has been widespread recognition that in fact, Tibetan Buddhism is an authentic heir of the Indian Nalanda Tradition, renowned for its reliance on reason and logic.
"Today, Tibetan culture and religion have earned respect, even among scientists. Hardliners among the Chinese leadership after vain efforts to undermine it are conceding the errors of their policies and becoming more realistic. We have worked hard to preserve our culture and traditions. The Tibetan theatrical arts are a valuable part of our heritage and you have done well here to keep them alive. The younger generations will still be able to take them forward."
"Our struggle is based on truth. The Chinese rely on the use of force and the power of the gun, however, in the long run, it is the truth that will prevail. Don't lose heart, keep your hopes bright. I'm 84 now and look forward to living another 10 or 15 years. I'll do my best; I trust you all will too," His Holiness concluded.
President Dr. Lobsang Sangay, Central Tibetan Administration noted that the founding of TIPA should be counted among His Holiness's celebrated achievements and fruition of his far-sighted vision.
The President also observed that Tibetans are one small group among 70 million refugees in the world but are emerging as the most successful refugee community among all. "For instance, according to a UN report, 4 million children among them do not have access to basic education but Tibetan students have complete access to school education and scholarships for further studies and Tibetan diaspora boast a literacy rate of 92 percent.
Director of Amnye Machen, Tashi Tsering, who is also the convener of the international conference on Tibetan Performing Arts, introduced the International Symposium which was inaugurated yesterday by the US Ambassador for International Religious Freedom Samuel Brownback. The convener also mentioned that the first TIPA was set up in Kalimpong under His Holiness's leadership in 1959. Through the years, the institute has grown staggeringly as the learning centre for different performing arts traditions.
The opening ceremony concluded on an auspicious note as His Holiness blessed each of the participants of the First International Conference on Tibetan Performing Arts, former members of TIPA, existing members and artists.
The TIPA fraternity in their honorary gesture of gratitude to His Holiness for his massive role in advancing and promoting Tibetan performing arts presented him with a jeweled statue of a Ngönpa dancer, representing Vajrapani. A song titled 'Recalling Your Kindness' dedicated to His Holiness was sung by the artists of TIPA.
His Holiness then approached the balcony of the auditorium overlooking the courtyard where members of the public and TIPA artists were gathered with hands folded in devotion. They collectively sang a song, expressing prayers for His Holiness's long life and for peace in the world.
After TIPA, His Holiness graced a visit to the new Hyatt Regency Dharamsala Resort. He was welcomed by one of the principal partners in the enterprise, Mr. GS Bali. His Holiness bestowed his blessings by cutting a ribbon at the entrance and lighting a traditional lamp in the lobby. Shortly afterward His Holiness departed for his residence.