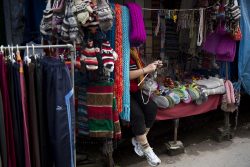 Gangjong Development Finance Private Limited (Gangjong Finance) received a Non-Banking Financial Company (NBFC) license granted by the Reserve Bank of India on Dec 13th, 2018. Gangjong Finance will now operate as full fledge NBFC offering loan services typically provided by traditional banks, but it cannot accept public deposits.
The main objective of Gangjong Finance is to support micro and small entrepreneurs in hilly areas and tourist centres, especially those promoted by Tibetans in exile, who are unable to approach banks and other financial institutions due to lack of collaterals, to help them to increase their incomes, reduce poverty while enhancing self-reliance.
Gangjong Finance aims to provide a platform to develop best practices for serving Tibetan needs before being scaled up as a Small Finance Bank. Gangjong will try to foster economic development, bring employment, diversify the economic base of the community, mitigate the problem of financial exclusion and promote economic self-sufficiency of Tibetan.
Gangjong Finance was incorporated on 27th November 2017, as an unlisted company incorporated with Registrar of Companies with the state of Himachal Pradesh (HP). Gangjong will launch its website in the coming days.
Gangjong Development Finance private limited (NBFC): Gangjong Development Finance Pvt. Ltd: an initiative of the CTA, aims to foster economic development, bring employment, diversify the economic base of the community, mitigate the problem of financial exclusion and promote economic self-sufficiency of Tibetan