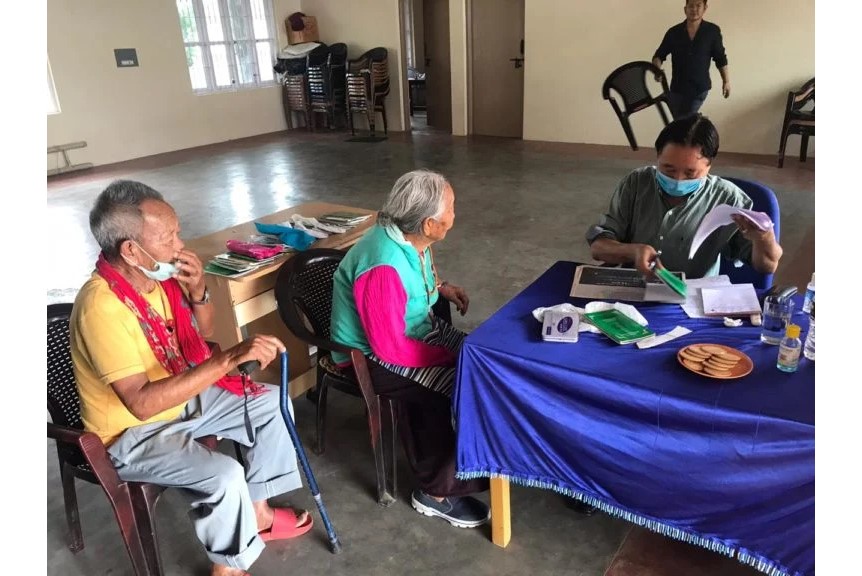 Dharamshala: Taking into account that vulnerable populations such as elderlies, children under 10, and people with co-morbidities are at greater risk from COVID-19, CTA through the Department of Health has been providing free SORIG immune boosters to all Tibetans above the age of 65 with the aim to protect them against COVID-19 infection.
The prescribed set of 10 immune booster containing precious pills such as Mangjor, Drangjor, Rasam and others were approved by a panel of Tibetan Medical & Astrological Institute doctors led by Dr. Tsewang Tamdin.
Through this project with the help of PRM, 12,551 Tibetans above the age of 65 and immunocompromised in Nepal will be provided with immune booster across India, Nepal and Bhutan.
DOHe nodal officer for the allocation of Immune Booster medicine, Additional Secretary Jampa Phuntsok said, "With the grace of His Holiness the Dalai Lama and through the effort of CTA, we were able to provide SORIG Immune booster free of cost to almost all the needy vulnerable section of the society under the current scenario. Feedbacks from the general public is eagerly awaited to understand the effect of these immune boosters."
From last week of March, the Department of Health began providing SORIG immune booster to those in quarantine who are in the age above 60, individuals having co-morbidities, immunodeficiency, destitute and TMS members from the Special Budget Fund, CTA.
Till date, 973 packages of medicine have already been distributed, covering 25 Tibetan settlements throughout India.
SORIG Immune booster for both the Tibetans above 65 and in quarantine was provided with the one-third of the cost being voluntarily contributed by Men-Tse- Khang.